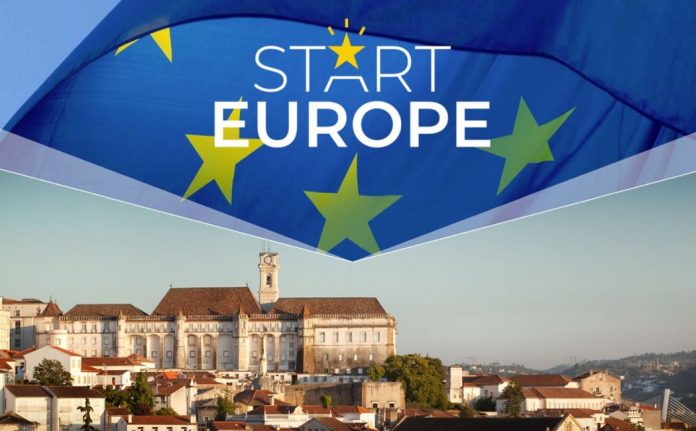 English Translation (This article is also available in Portuguese: https://www.empreendedor.com/contributo-dos-tratados-da-uniao-europeia-para-o-empreendedorismo-sustentavel/)
The Start Europe Initiative is organizing in the city of Coimbra, Portugal, a colloquium to discuss the role of EU trade agreements and their contribution for the promotion of human rights and environment protection. The event is organized by the Interdisciplinary Research Institute of the University of Coimbra and the newspaper Empreendedor.com.

The colloquium, which will take place at the premises of the Interdisciplinary Institute of the University of Coimbra, at Casa Costa Alemão, from 1:30 pm, will be attended by Pedro Silva Pereira, Vice-President of the European Parliament and Member of the Committee on International Trade; Filipe Almeida, President of the Portugal Social Innovation Initiative; Mafalda Evangelista, Head of Sustainability Knowledge at BCSD Portugal – Business Council for Sustainable Development and Vital Moreira, Full Professor at the Faculty of Law of the University of Coimbra (FDUC) and President of the Center for Studies in Public Law and Regulation (CEDIPRE) , among other speakers.

The colloquium will discuss the legal area governing the existing treaties between the European Union and other countries, such as the CETA, between Europe and Canada; or country blocks, such as the Treaty between the European Union and Mercosur; and how these agreements can contribute to promote sustainable and human rights-focused entrepreneurship while developing global trade.

"The promotion of these forums is aimed at discussing relevant issues concerning Europe in the area of ​​international trade and how the agreements proposed by the European Union can help to promote human rights and the environment," as explained by Isabel Maria Freitas Valente, Scientific Coordinator of the CEIS20-UCe , Europeanism, Atlanticity and Globalization Research Group which, together with Alexandra Aragão is organizing the scientific component of the event.

This colloquium is aimed at the academic community, entrepreneurs, business associations, city councils, journalists, and anyone directly and indirectly interested in understanding the current challenges of global trade. Access is free but with a limited number of participants, so you need to book your ticket through the Start Europe website.

The Start Europe Conference Cycle is organized by the Empreendedor.com newspaper, in partnership with the most prestigious Portuguese universities and business associations, and coordinated by personalities specialized in each of the thematic areas, always focusing on the European space.

The event is part of a set of activities that originated from the European Trade Policy Day 2018 and is being promoted by Youth Associations in all countries of the Union between July and September this year with the high sponsorship of Commissioner Cecilia Malmström (DG Trade) and the support of the JEUNE – Young Entrepreneurs Association of the European Union and the Office of the European Parliament in Portugal.